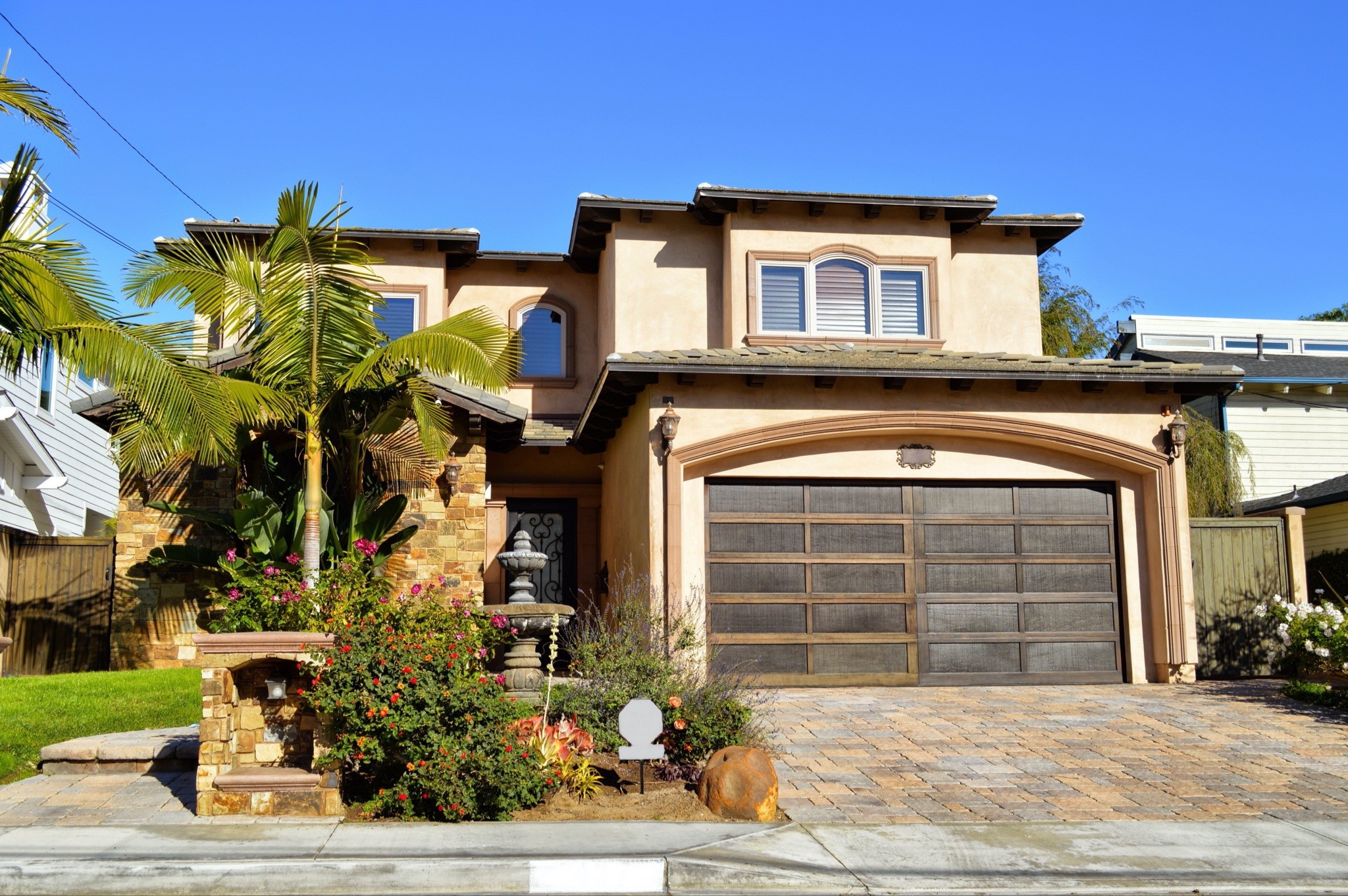 Maintaining the interior and exterior of your home regularly is a necessity for homeowners. Are you looking to sell or remodel your home and want to repair the exterior paint coating but aren't sure if it's the right time? Our technicians have come up with eight telling signs that it's time to repaint the exterior of your home. We offer TextCote Coolwall exterior coating paint, which is not only energy-efficient but will save homeowners money! At Select Home Improvements, we can provide multiple interior and exterior home services to our customers.
1.  Obvious Damage
If there is evident damage on the exterior of your home, then repainting your home might be something to think about doing. If there is peeling, cracking, or bubbling, the paint wasn't put on correctly or water damage or other weather elements. However, these issues can lead to more serious problems and possible home damage like mold, dry rot, or rotting wood. Don't allow peeling or bubbling paint to go unnoticed, and make sure to reach out to one of our Select Home Improvements team members for any home exterior repainting services.
2. Time to Sell
Homeowners and sellers can view repainting their homes very differently. If there isn't any visible damage to the exterior and there are no issues, homeowners might want to wait to repaint their house. However, sellers are thinking about what potential buyers want and might want to make minor upgrades like an exterior painting even if there isn't any apparent damage. This adds more value to the home and creates curb appeal, which attracts buyers. If you're thinking of selling your home and want to freshen up the exterior with a new coating, use Select Home Improvements energy-efficient TextCote Coolwall coating and let our team quickly get the paint job done for you!
3. Fading Paint
Fading paint quickly happens over time and might not be that noticeable at first. Dark paint colors fade quicker than light paint colors, which is something to consider when choosing a new color. Another way that you can check for fading is to find the areas of your home that don't get a lot of light exposure to compare the paint colors from the different areas of your home. At Select Home Improvements, we have TextCote Coolwall paint which is energy-efficient paint that reflects the sun's heat away from your home, creating a cooler environment in your house. TextCote not only saves you money, but its heat reflective properties give it extreme fade resistance!
4. Cracked Caulk
Caulking doesn't last as long as other paint products and is prone to chipping and cracking. If you have Caulk between trim pieces, edges of siding, or in other places where it is starting to crack, break apart, or show signs of being worn, it is time to re-caulk and repaint the exterior of your home. These updates will make your home more durable and protect it from any outdoor elements that could cause potential damage. Reach out to our Select Home Improvements staff to answer exterior repair and repainting services or get a quote!
5. Shrinkage & Gaps in the Siding
The outside of buildings is prone to shrinkage and gaps in the siding as they age. If you start to notice shrinkage in the trim or wood, gaps or holes in the siding, or other potential issues, it is a good idea to begin repairing and repainting the exterior of your home. When upgrading or repainting the exterior of your home, save money and energy when using Select Home Improvements TextCote Coolwall coating!
6. It's Just Time
Over time, there is wear and tear that happens throughout your home. Some paint products may last longer than others, and depending on the climate you live in, the weather can deteriorate your house's exterior paint job more quickly. If you need to upgrade the paint on your home, reach out to one of our Select Home Improvements staff members to talk about any of our paint products or services.
7. New Construction
If your house is new construction, then you might want to think about repainting within the next five years. New construction homes usually only have one thin layer of paint, which is lightly coated over the house, so it is wise to repaint every few years to make sure that it stays durable and fresh. Our Select Home Improvements technicians can easily repaint your home with regular paint or our TextCote Coolwall coating, which is affordable and energy-efficient.
8. Added Curb Appeal
If you've been wanting to add more curb appeal to your home and don't know what else to do to the exterior of your house, a fresh coat of paint could be exactly what you're looking for. Changing the color or finishing with a brighter coat of your home's regular paint color can immediately add curb appeal and more value to your home.
Why You Should Choose Select Home Improvements
Our technicians at Select Home Improvements can help our customers with all their exterior painting needs and provide multiple other home services. If you're ready to give your home a fresh coat of TexCote Coolwall or regular paint, give our Select Home Improvements team a call at (855) 995-2233 or click here to reach us through our online form!