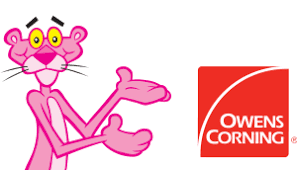 When you commit to market-leading innovations, amazing things happen. That's how we've continually enabled new possibilities.
Owens Corning
A GLOBAL LEADER
We are proud to be a global leader in insulation, roofing, and fiberglass composite materials. Our insulation products conserve energy and improve acoustics, fire resistance, and air quality in the spaces where people live, work, and play. Our roofing products and systems enhance curb appeal and protect homes and commercial buildings alike. Our fiberglass composites make thousands of products lighter, stronger, and more durable. At Owens Corning, we provide innovative products and solutions that deliver a material difference to our customers and, ultimately, make the world a better place.
Total Protection Roofing System®
You see a beautiful roof. We see a world of science at work. A system of highly engineered components, designed, built and tested to deliver total protection for your home. It's advanced science—for performance and beauty designed to last.
Color And Design Inspiration
You are a person inspired by color, art, nature, and fashion.  And you've come to the right place to get inspiration for the face of your home. This especially includes the roof—potentially up to 40% of your home's overall exterior. Be overwhelmingly happy every day when you pull up into your driveway—let us help.
PICK YOUR SHINGLES
The look of a roof can have a significant impact on the overall design and perceived value of a home. After all, the roof can make up half of a home's exterior.
Select Home Improvements is the best choice is you are looking for a window replacement contractor. If you have questions about your project please contact Select Home Improvements. We are here to assist you.
Call us at (855) 995-2233.