Our products are continually rated as some of the most reliable in the industry. But how do you know what's right for you? Whether you're looking for energy efficiency or comfort on a budget, we've got the solution that's perfect for you.
American Standard
As an industry leader our innovations create a level of comfort and quality that can't be matched.
AccuLink™ communicating control board

Maintains peak comfort and efficiency by communicating to all components.

Duration™ variable speed compressor

Automatically makes minute adjustments to maintain comfort and optimal efficiency.

All-aluminum Spine Fin™ coil

Extremely efficient at transferring heat, and highly resistant to corrosion.

Appliance Grade Finish

Powder-painted louvers resist rust and corrosion.

Sermagard rust-resistant screws

Zinc-coated for ultimate corrosion resistance and longer life.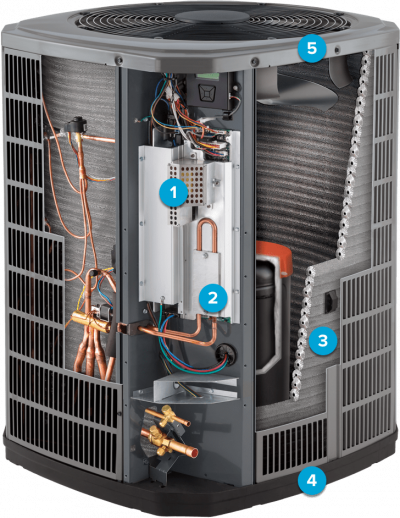 Select Home Improvements is the best choice is you are looking for a window replacement contractor. If you have questions about your project please contact Select Home Improvements. We are here to assist you.
Call us at (855) 995-2233.