Anlin Del Mar Windows are an enhanced version of Anlin Catalina Windows and that is how many of Anlin Windows & Doors dealers and customers describe the product line. Both windows use a similar frame, Del Mar Windows include insulating foam with a 3rd point of contact for Anlin's Triple Fin weather-stripping, insulating foam inside the frame and an upgraded roller on the sliding windows. Here we'll focus on the differences between Del Mar and Catalina Windows to help the homeowners make an informed purchase decision.
Before we get into the details it is important to mention that both of the product lines are superior vinyl windows custom built in California, USA. Anlin Windows & Doors has an excellent reputation for the quality of ALL their products as well as the manufacturer's warranty and customer service.
Window Features
ComfortCoreTM Green Foam
Del Mar Windows feature low conductance ComfortCoreTM green foam inserted in the chambers for maximized thermal insulation. Catalina Windows are built with the same thick vinyl and many inner chambers to help reduce the flow of heat and cold through the frame, Catalina Windows do not include foam and cannot be upgraded with this feature.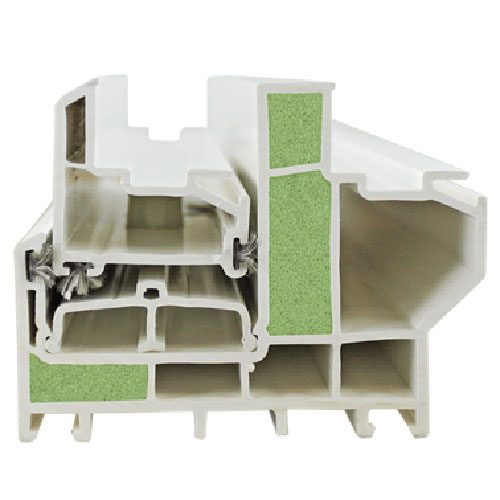 ComfortCoreTM green foam in Del Mar Windows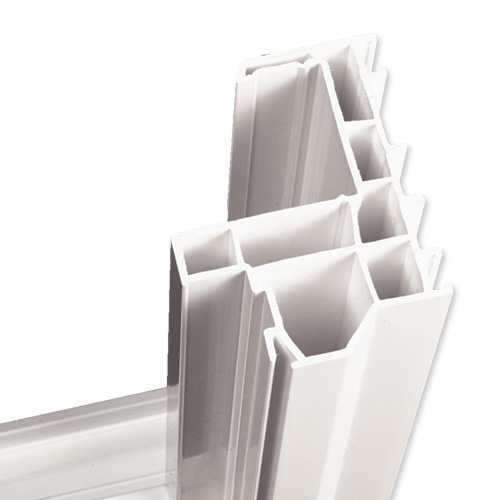 Catalina Windows' vinyl chambers
Innergy® Fiberglass Reinforcement
Both Anlin Del Mar and Anlin Catalina Windows use reinforcements hidden inside the vinyl. Anlin Del Mar windows feature ultra-strong fiberglass inserts while Anlin Catalina Windows use metal. Innergy® Fiberglass Reinforcement, exclusive to Del Mar windows, provides superior thermal insulation and strength inside the sash and frame. It stops the transfer of heat and cold into the home and resists condensation.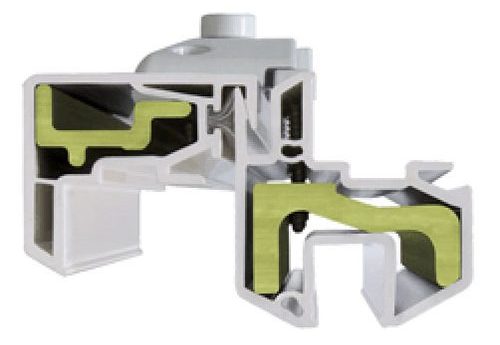 Innergy® Fiberglass Reinforcement in Del Mar Windows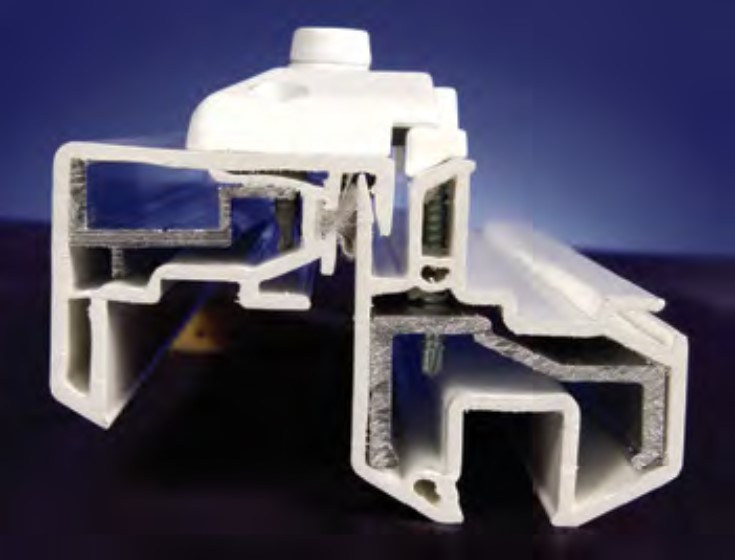 Metal Reinforcement inside Catalina Windows
Sound Package
This feature is especially important for those who live near a busy street or have to deal with noisy neighbors. Anlin Sound Suppression Technology is already included in Del Mar Windows, but it is also available as an optional upgrade for Anlin Catalina Windows. In order to reduce the outside noise substantially, compared to single pane or regular dual pane windows, Anlin Del Mar uses dissimilar, thicker glass panes that disrupt the sound waves entering the home.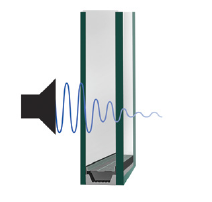 Dissimilar Glass Panes included with Del Mar Windows and optional with Catalina Windows
AnlinArmorTM Protective Film
All Anlin window and door products are protected throughout the manufacturing, delivery and installation processes. AnlinArmorTM is an easy-peel protective film applied on the interior and exterior glass to make sure homeowners receive their windows and doors in pristine condition.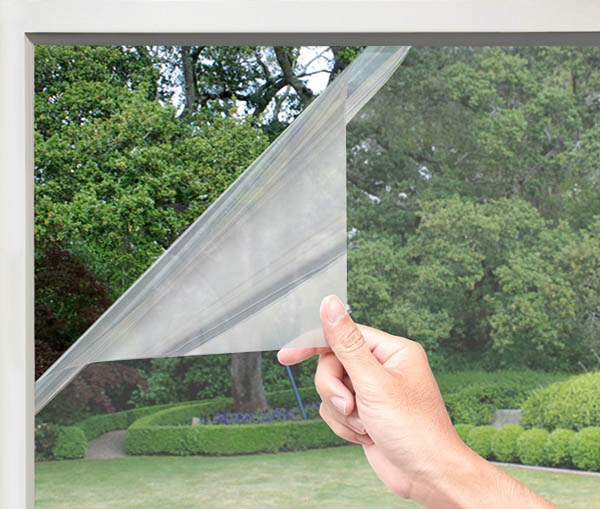 Protective film applied to both Del Mar and Catalina Windows
Aluma-ForceTM Extruded Screen Frame
This feature belongs exclusively to Del Mar Windows and is there to ensure the window screen frame is made to last a lifetime. With Del Mar Windows homeowners don't have to worry about accidentally bending or damaging the screen frames during normal cleanings since the frame is made with thick walls of high-test aluminum. Catalina Windows' screen frames are made of standard roll form aluminum, but Aluma-ForceTM Extruded Screen Frame can be included as an upgrade on Catalina Windows.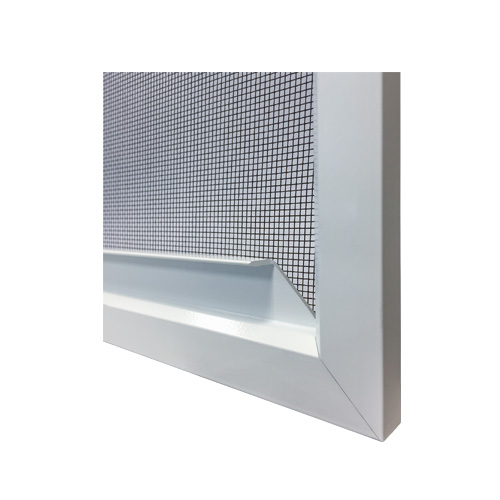 Heavy Duty Screen Frame in Del Mar Windows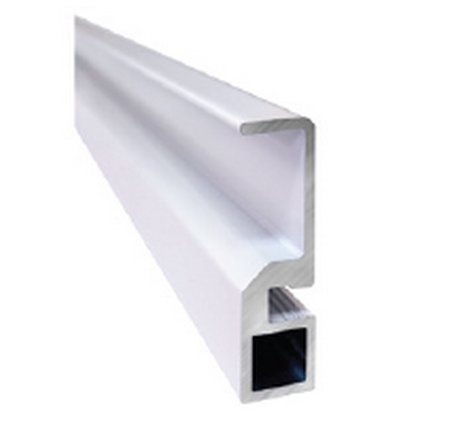 Weatherstripping Difference
Triple-Guard Weatherstripping is a feature that belongs to all Anlin Windows. Del Mar Windows have 3 points of contact; Catalina Windows have 2 points of contact. It is infused with antimicrobial treatment and offers triple the protection against moisture, dirt, noise, bacteria, mold, and mildew. for added protection. Triple Fin weather-striping creates a weather-tight seal that blocks wind, dirt, moisture and sound.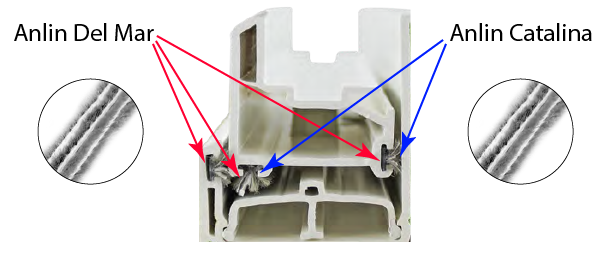 Weatherstripping difference in Anlin Del Mar and Anlin Catalina Windows
Argon "Flood Filled"
Argon Gas between window panes forms an invisible layer of insulation that slows the transfer of heat through the insulated glass, increasing thermal efficiency up to 15%. Argon Gas layer is standard in all Anlin products. "Flood-Filled" chamber technology guarantees argon fill rates as high as 98%.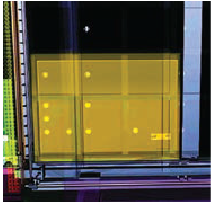 Argon Gas "Flood-Filled" Chamber
Upgraded Rollers
Anlin Del Mar sliding windows will open and close effortlessly for a lifetime thanks to the upgraded rollers with precision needle bearings and stainless steel axles. This feature is also exclusive to Del Mar Windows. Catalina Sliding Windows are supported by 4 Celcon rollers and 4 extra-large stainless-steel axles for smooth operation, but they do not use the precision needle bearings technology. Catalina Windows cannot be upgraded with this feature.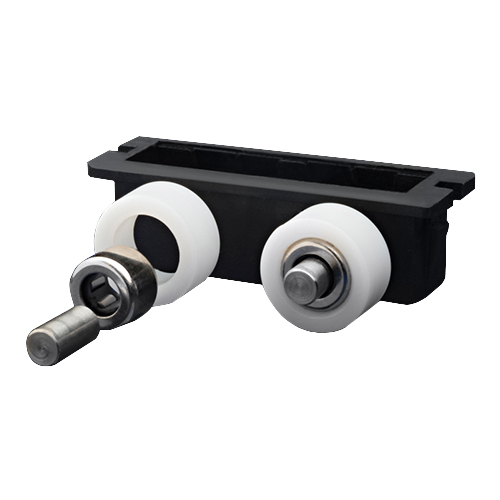 Anlin Del Mar Upgraded Rollers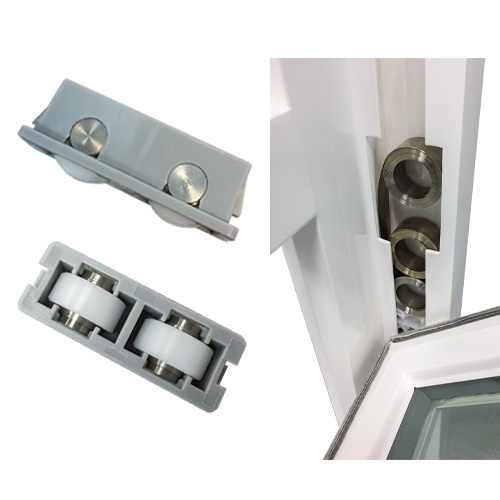 Double Lifetime Warranty
Both Anlin Del Mar Windows and Anlin Catalina windows are backed by the most inclusive lifetime warranty in the industry. Should the windows ever require warranty repairs, Anlin will make them, free of charge, for as long as the buyer still lives in the home. Anlin's lifetime warranty coverage is also transferable to one subsequent homeowner. Anlin Del Mar manufacturer's warranty extends to some items limited or not covered by other manufacturers, such as screens, exterior vinyl coatings and even freight costs and labor.
Luxury Series Vinyl Windows
Anlin Del Mar Windows are sold exclusively by a small network of Del Mar Dealers. You can buy Anlin Catalina Windows from any Anlin dealer, but you can only buy Anlin Del Mar from an Authorized Anlin Del Mar Dealer. If you're a homeowner trying to decide on choosing windows for your next home improvement project, you'll appreciate the helpful advice and guidance provided by our Select Home Improvements. Please contact us today at (855) 995-2233 for a free estimate.
Select Home Improvements is the best choice if you are looking for a home improvement contractor. If you have questions about your project please contact Select Home Improvements. We are here to assist you.
Call us at (855) 995-2233.