When it comes to window replacements, it is essential that you choose good quality windows to make the most of your investment. When it comes to high-quality windows, the first brands that come to mind are Anlin Del Mar windows and Milgard Tuscany replacement windows. This blog will go over the benefits, features, and differences of these windows to help you decide on the perfect one for your home.
In regards to high-quality windows, both Anlin Del Mar and Milgard Tuscany replacement windows make it on the radar. However, depending on your home, one may be more beneficial to you than another. Both of these brands offer great benefits, but the different features they provide may incline you to choose one over the other.
Anlin Del Mar Windows Features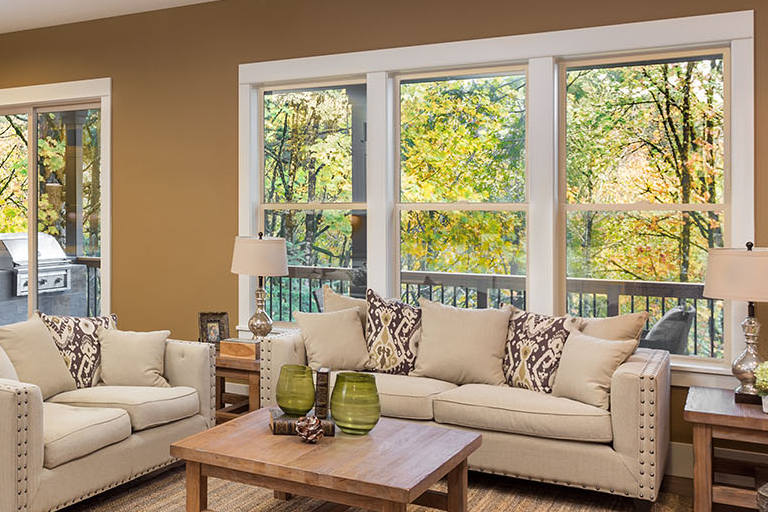 Anlin Del Mar Windows offers a big sum of features that makes it one of the most sought windows in California. Features that come with Anlin Del Mar Windows include:
Smooth Operation – Windows have high-quality rollers and a constant-force stainless steel balance system to ensure a smooth operation of sliding and hung windows. Windows glide effortlessly, with rollers that have precision bearings for a lifetime of smooth operation.
Architectural Frame with Foam Insulation – Green foam is inserted in specific dead air chambers in the window frames for maximum energy efficiency
Heavy-Duty Screen Frame – Heavy-duty screen frame is made to last with thick walls of extruded aluminum
Weather-Tight Seal – antimicrobial triple-fin weatherstrip with four barriers of filler provides a weather-tight seal blocking more wind, moisture, dirt, bacteria, and sound
Sound Packages – With Anlin Sound Packages, you can reduce unwanted noise by up to 50%. Varying thicknesses of glass reduces different levels of bounce and vibration rates of sound waves
Security and Fiberglass Reinforcement – All lock hardware is securely attached to fiberglass reinforcement, and a continuous interlocking rail prevents "jimmying" or access to the lock. All windows pass the most stringent forced entry resistance tests
Double Lifetime Warranty – Accidental glass breakage, parts, labor and even shipping to make covered repairs will be free of charge to you. Coverage is transferable to the next subsequent owner if you sell your home
Milgard Tuscany Replacement Window Features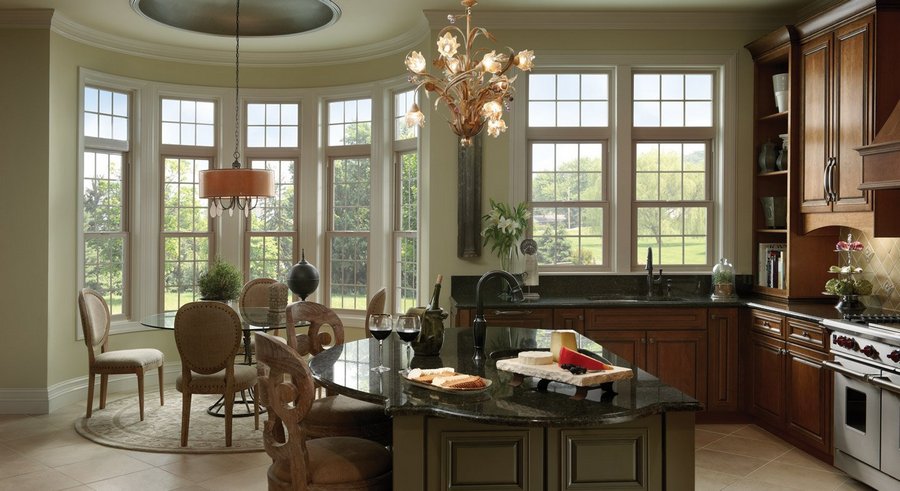 Milgard Tuscany replacement windows also offer some nice features. Features included in Milgard Tuscany replacement windows include:
Durable Vinyl Frames – Frames won't absorb moisture and will never need painting
State-of-the-Art Rollers – Allow for effortless operation and easy gliding
Innovative SmartTouch Window Locks – Offers an easy and smart way to lock and unlock your windows. It assures you that when your window is closed, it's locked
EdgeGard Spacer Standard – Traditional aluminum box spacers use desiccant and sealant between two panes of glass to provide insulation
Full Lifetime Warranty – Coverage for as long as you own your home
Anlin Del Mar Window Types
Single Slider Window
Single Hung Window
Picture Window
End Vent Slider
Picture Over Slider Window
Double Slider Window
Double Hung Window
Casement Window
Awning Window
Milgard Tuscany Window Types
Horizontal Slider Window
Single Hung Window
Double Hung Window
Casement Window
Awning Window
Picture Window
Radius Window
Bay and Bow Windows
Customization Options
Both Anlin Del Mar and Milgard Tuscany replacement windows offer similar configurations and customization options; for example, both offer premium exterior colors that provide extra solar protection. They also offer similar custom frame options to choose from. Other options include:
Grids
Decorative glass
Decorative interior handle options
Before deciding on which windows you'll go with, take the time to carefully consider your needs and wants. Both Anlin Del Mar and Milgard Tuscany replacement windows offer high-quality windows with great features. However, Anlin Del Mar windows offer a few more perks and a better warranty that should definitely be considered. These windows are known for their longevity, durability, and great reviews. Small perks like these can make a big difference in your home. We hope this blog helped you see the features and benefits of Anlin Del Mar and Milgard Tuscany replacement windows. If you decided on the perfect windows for your home, give Select Home Improvements a call at (855) 995-2233, or click here for a free consultation!
Select Home Improvements is the best choice is you are looking for a window replacement contractor. If you have questions about your project please contact Select Home Improvements. We are here to assist you.
Call us at (855) 995-2233.