Benefits of Vinyl Sliding Patio Doors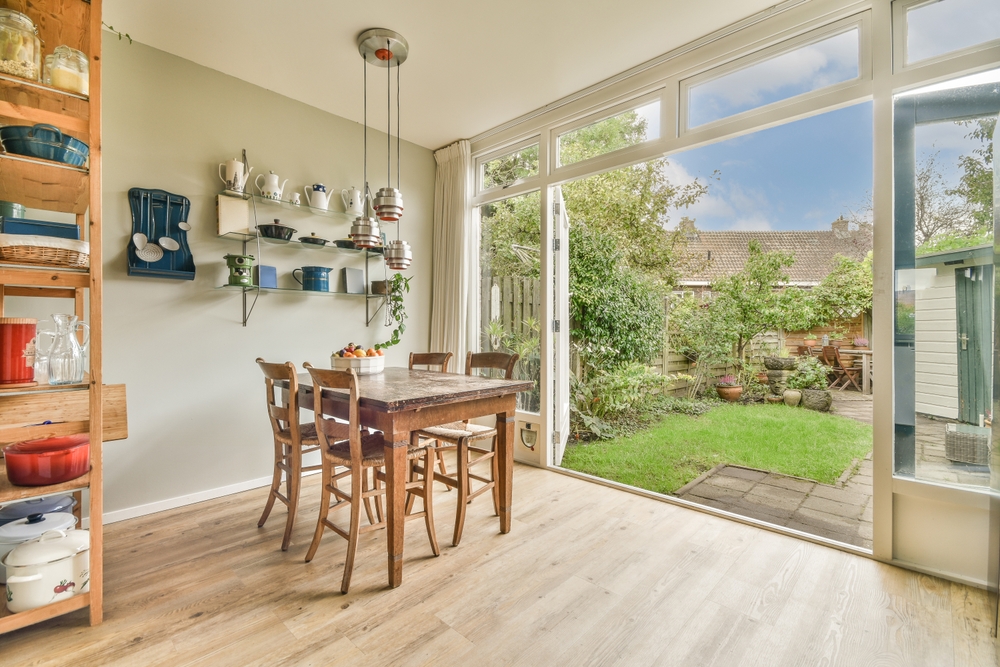 Sliding patio doors make for excellent patio door replacements. They are a space-saving patio door option for homeowners looking for a sleek style. There are several different types of sliding patio doors on the market. This blog discusses vinyl sliding patio doors and what makes them a great patio door replacement. Read along to learn about the benefits of vinyl sliding patio doors.
Strong & Durable
Vinyl sliding patio doors are favored among homeowners for many reasons. A couple of reasons include their strength and durability. They are among the most robust and durable options compared to other patio door selections. Unlike other options, vinyl patio doors won't stain, flake, rot, or corrode. They also won't warp or sag. They aren't as easily affected by the weather or the elements. Overall, sliding patio doors provide homeowners with unbeatable quality.
Low Maintenance
If you're looking for a low-maintenance patio door selection, vinyl windows are the way to go. As mentioned, vinyl patio doors are resistant to all sorts of issues seen in other patio door alternatives. Since vinyl patio doors are less likely to experience wear and tear in the same manner as other doors, you won't have to worry about doing much to keep them intact. Vinyl patio doors are designed to withstand the elements and require little maintenance. Caring for vinyl patio doors involves nothing more than a bit of dusting, soap, and water.
Energy-Efficient Patio Door
Vinyl patio doors offer homeowners excellent benefits. They offer them peace of mind with the simple fact that they are made to last and require little upkeep. Another fantastic benefit is that they come with excellent energy-efficiency features. From their frames to their glass inserts, vinyl patio doors are designed to keep the heat out while allowing you to enjoy all the natural light and views you want. With vinyl patio doors, you can ensure your home's internal temperature is minimally affected by outside temperatures. They can help you rely less on your HVAC system to maintain a comfortable home and save on monthly electric spending you would otherwise have to fork up with the other selections.
Vinyl Sliding Patio Doors & Installations
If you're looking to replace your current patio door with a new one, vinyl patio doors are a great choice. Vinyl sliding patio doors are a top-tier patio door replacement selection. They are strong, durable, easy to maintain, and have energy-efficiency features. At Select Home Improvement, we offer top-of-the-line vinyl patio doors worth checking out. Connect with one of our door replacement experts for more information on our vinyl sliding patio doors and our exceptional installation services.
Select Home Improvements is the best choice if you are looking for a window replacement contractor. If you have questions about your project please contact Select Home Improvements. We are here to assist you.
Call us at (855) 995-2233.