How to Choose a TEX•COTE COOLWALL Coating Color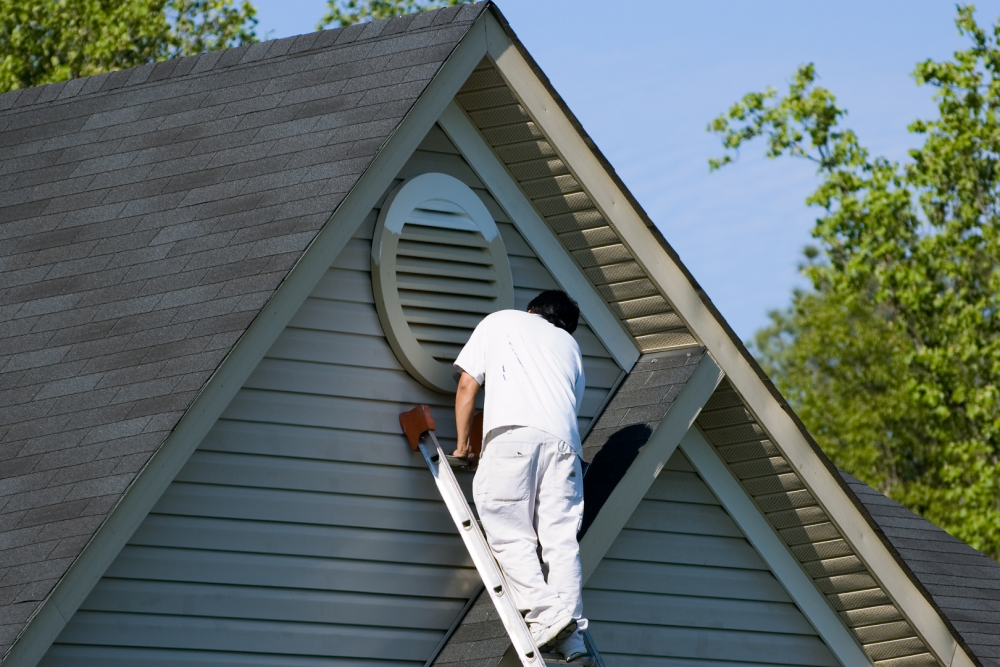 Are you thinking about painting the exterior of your home? Choosing the best paint for your home is essential to ensure that it withstands the outdoor elements while still looking and staying pristine. TEX•COTE COOLWALL coating explicitly offers homeowners one of today's most reliable and beautiful solutions to protecting their home's exterior. TEX•COTE® COOLWALL® is ten times thicker on average than ordinary paint. It also contains unique reflective pigments – the same type of pigments used by the U.S. government to cool ships and provide reflectivity and reduced radar signature in Stealth bombers! Whether you're looking to follow current design trends and make a bold statement or want to freshen up the exterior of your home, find out how to choose a TEX•COTE COOLWALL coating color when you choose Select Home Improvements for your next home project!
Consider Color Psychology
Depending on the project you're completing and the climate you live in, you'll want to consider color psychology. For instance, using warmer and vibrant colors creates an inviting environment. Whether you're trying to make a statement or want to brighten up your home's exterior to add curb appeal, Select Home Improvements can help you with all of your exterior coating needs. Browse through our different exterior paint colors and coating options on our website, or call us to ask our home experts any questions!
Contemplate Cool Colors
Although the appearance of your home is important, it is vital to choose the right paint color that is energy-efficient for your home. When you use our TEX•COTE products though, all of our paints, dark and light, are infused with cooling technology. This means that you are not limited when choosing a color for the exterior of your home like you would be with standard paint colors. Reduce your cooling costs while also saving energy when you purchase TEX•COTE COOLWALL® products for your home's exterior!
Compare Colors for Your Homes Climate
Due to their ability to reflect light, the pigments in TEX•COTE products can lower surface temperatures by as much as 40-degrees Fahrenheit when compared to traditional paints and coatings in many other colors. Lower exterior temperatures can lead to lower interior temperatures for your home, which is beneficial for homes in warmer climates. Traditionally, lighter colors have been the preferred choice among most homeowners for the exteriors of their homes. However, with COOLWALL®, all colors are "green," so medium and darker colors can be used without experiencing fading and additional heat build-up!
How Select Home Improvements Can Help You!
Have you been thinking about repainting the exterior of your home? Don't know which paint or coating to choose? With Genuine TEX•COTE® products, your home is protected against rain, snow, frost, hail, and just about any other outside elements. Best of all, it will never chip, flake, or peel like regular paint, eliminating the need for constant repainting! To get high-quality, energy-efficient windows for your home, give Select Home Improvement a call at (855) 995-2233 or click here for a free quote!
Select Home Improvements is the best choice is you are looking for a window replacement contractor. If you have questions about your project please contact Select Home Improvements. We are here to assist you.
Call us at (855) 995-2233.