Key Benefits of Replacing your Roof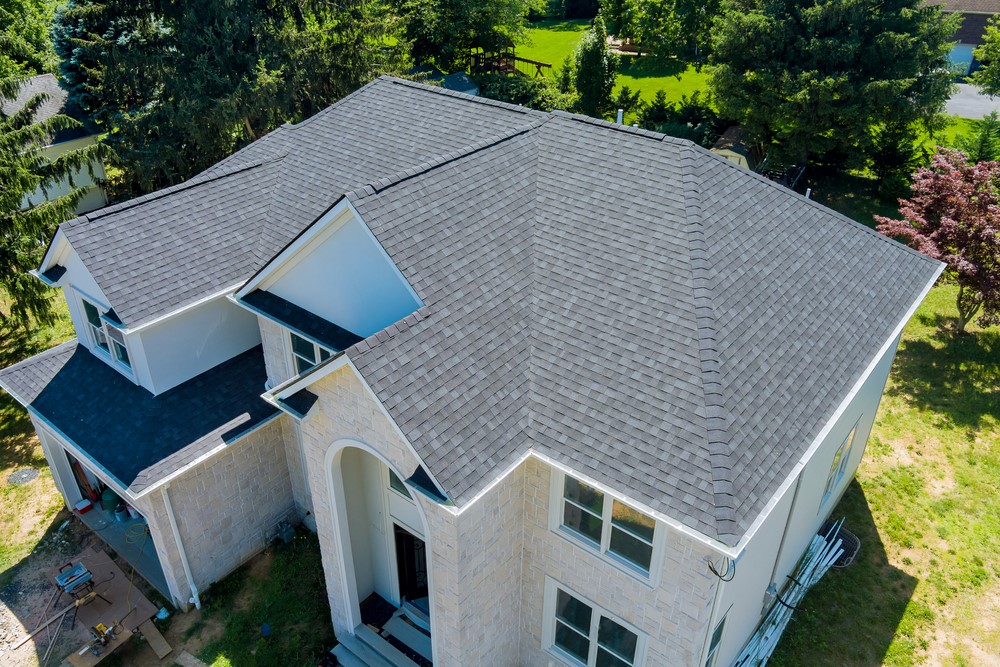 Did you know that replacing your roof is one of the top home improvement projects you can invest in? That's because the roof plays an essential role in your house. It shelters you from the weather and protects everything inside from external threats. But that's not all! New roofs offer many excellent perks that many homeowners don't know about. That's why in today's blog, we will be going over the key benefits of replacing your roof and why it's a smart investment.
Lower Energy Costs
A benefit of replacing your roof that many homeowners don't know is that it helps lower your energy costs. Chances are your old roof was installed decades ago–a time that didn't integrate many energy-efficient features. That, combined with years of wear of tear, make your old roof a major energy drainer. Old roofs have miniature holes and cracks, which result in significant energy loss. In order to make up for the energy loss, households have to run their HVAC systems more often and longer, leading to higher energy bills. Modern energy-efficient roofs play a vital role in keeping your energy costs down. The roofing materials and techniques are designed to prevent hot/cold exterior air from leaking in. This helps to keep your indoors nice and comfortable–even under extreme conditions without your HVAC system overworking.
Boosted Curb Appeal
Did you know that your roof represents around 40% of your home's exterior? No matter how nice and clean you have your home exterior, an old roof will hurt your home's curb appeal significantly. A new roof will significantly improve curb appeal by updating the appearance of a building and making it look well-maintained. A new roof can also enhance the overall aesthetic of a property, particularly if it is made from high-quality materials and installed with attention to detail by a professional roof installation team.
Improved Safety
Living under an old roof isn't just uncomfortable but dangerous. Due to run-down conditions, your roof may be leaking, sagging, or experiencing mold growth. This creates a huge health and safety hazard for your family. Aside from providing better protection from weather-related issues such as leaks, wind, hail, and other debris, a new roof can add structural stability to a home and significantly reduce the chance of roof collapse.
Increased Home Value
Replacing a roof can increase the value of a home by making it look more attractive and well-maintained, and by improving its overall functionality and safety. As previously mentioned, a new roof will also enhance a home's energy efficiency by reducing heat loss in winter and heat gain in summer, which can be appealing to potential buyers. Additionally, a new roof can be a selling point for a home, as it often comes with a warranty, giving buyers peace of mind about the condition of the roof for years to come. However, the exact amount that a new roof will increase the value of a home will vary depending on several factors, such as the quality of the roof, the local real estate market, and the overall condition of the home.
An old roof affects not only the curb appeal of your home, but also its safety and comfort. If your roof isn't structurally sound, it's time to replace it with a modern, energy-efficient, and durable one. We hope this list of key benefits of replacing your roof helps. If you are looking for a reliable roof contractor to replace your roof, the experienced team at Select Home Improvements can help! Call us at (855) 995-2233 or click here for a FREE quote!
Select Home Improvements is the best choice if you are looking for a window replacement contractor. If you have questions about your project please contact Select Home Improvements. We are here to assist you.
Call us at (855) 995-2233.