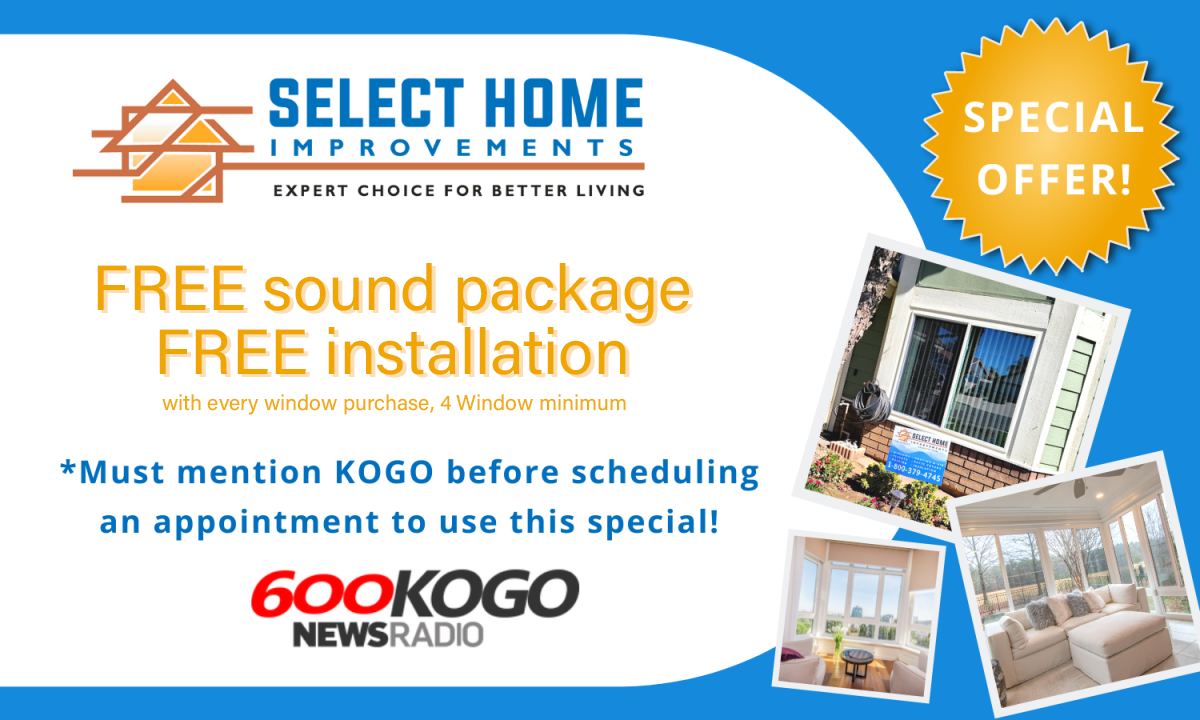 Select Home Improvements
Take advantage of the special offers that are available with the radio promotions Select Home Improvements is making on KOGO! If you mention KOGO before you schedule an appointment, you'll get to enjoy the many special offers we have!
Save thousands of dollars on the top home improvement projects you need! From window replacements to HVAC installations, we're the skilled home improvements team you can trust for top-quality work and the best prices! Give us a call at (855) 995-2233 to get a FREE quote! Remember to mention KOGO prior to your initial consultation to take advantage of the specials offers we have!
Our
Services
Articles
Partners
Search to find what you're looking for
We've Been Building
For Over 15 years
We are here to help you with your home improvement needs.
We love our work and we loving helping you create the home of your dreams.