Regular House Paint vs. TexCote Coolwall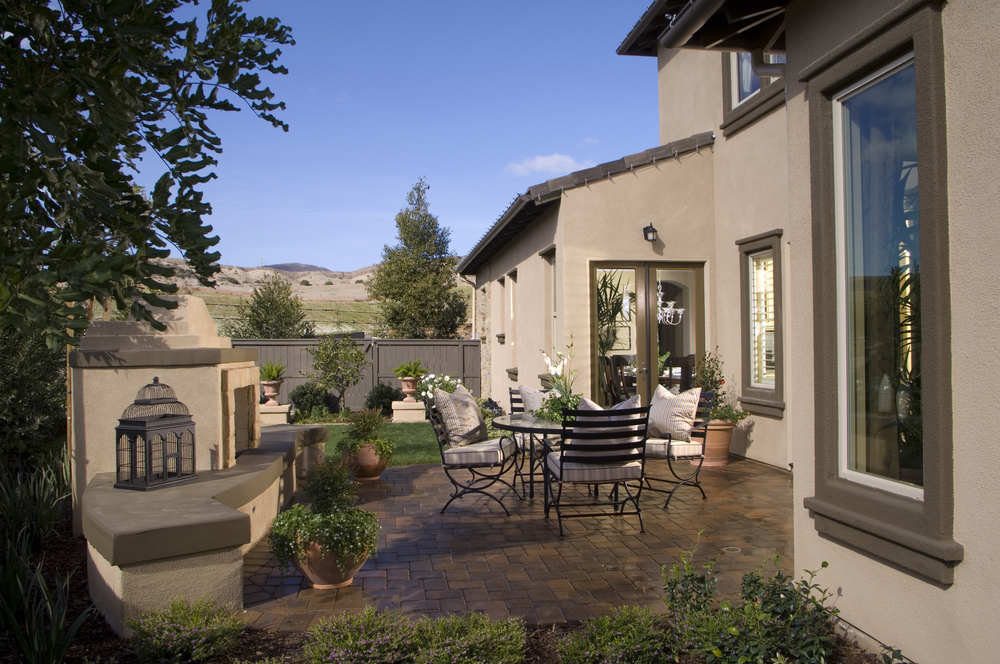 Your home's exterior coating is the first and best defense against the elements. It's also the first impression your guests and potential buyers receive. Whether your home's paint is flaking/cracking or is simply faded and unappealing, it's time to consider giving your home a nice fresh coat of color. But before you run to the store for paint, you should first consider all of your options! This blog will go over the two major home coatings used today: regular house paint vs. TexCote Coolwall, and go over their pros and cons!
What is TexCote Coolwall Exterior Coating?
You must be thinking, what is TexCote? What would I want to use instead of simply repainting my home? That's a really good question. Unlike regular house paint, TexCote Coolwall is more than just a thin layer of color. TexCote Coolwall is an exterior coating that represents the latest advances in home coating technology today. Unlike regular house paint, TexCote Coolwall exterior coating contains unique elements such as acrylic, polymers, and volcanic ash, which add up to create a durable coating solution. Below we'll go over the pros and cons of the two options so that you can make an informed decision when deciding on the right one for your home.
Benefits of Regular House Paint
House paint is the exterior coating used on the majority of homes worldwide. Its common use and long history has made it affordable and easily accessible. Unlike ultramodern coatings that are in the market, regular house paint doesn't require that the application be done by a certified installer. While the help of a professional is always advised for the best results, it is not mandatory.
Things to Consider with Regular House Paint
House paint has been in the market for many years, which is both a good thing and a bad thing. The good thing is that everyone knows about it, the bad thing is that it's a sign of its outdated properties. Regular house paint has very little durability, meaning that it will most likely require repainting around every three years. While house paint is a cheaper alternative, it can cost you more in the long run as it will require more applications. The second biggest issue with regular house paint is that it can cause problems with stucco homes if not handled correctly. As we all know, the majority of California homes have stucco. House paint doesn't work too well with stucco. Since stucco homes are porous, they need to be able to breathe. Paint can compromise the breathability and cause problems down the road, such as:
Peeling
Chipping
Bubbling
Mold formation
Benefits of TexCote Coolwall
As previously mentioned, TexCote Coolwall offers homes more than a fresh coat of color. It serves as an actual barrier around your home. TexCote Coolwall is able to cool down both the surface and indoor temperature of the house! Its special property reflects UV rays and heat away from the home, helping it remain cooler in the hot summer months. This allows homeowners to rely less on their HVAC systems and save more on their monthly electric bills!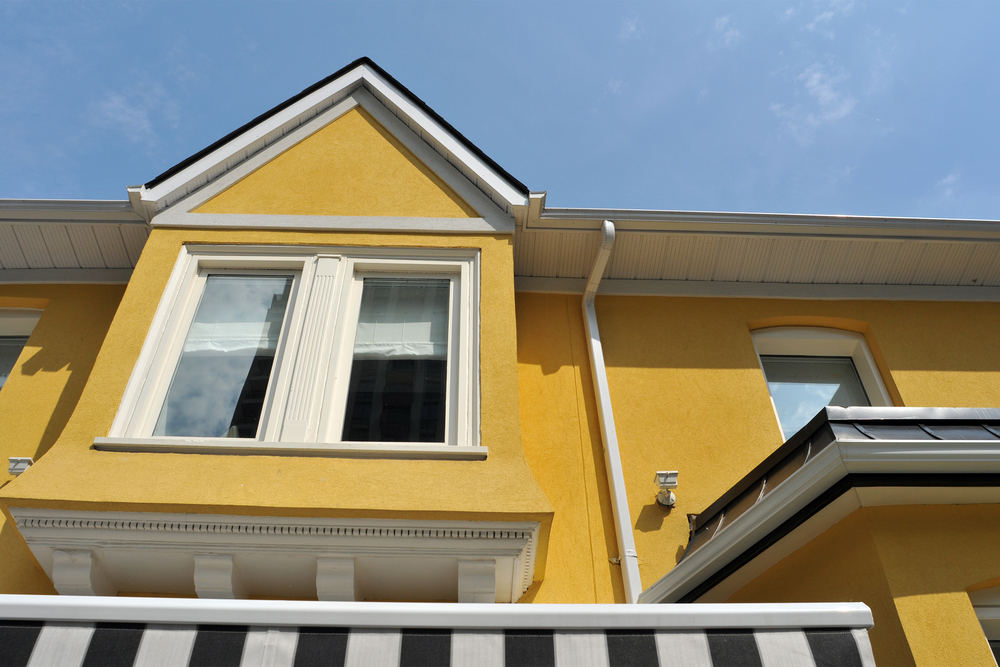 Color Vibrancy
For homeowners that are looking to paint their home simply for the benefit of color vibrancy, they may think it's a good idea to go with regular house paint. It's cheaper and easier to apply. However, what most homeowners don't know is that TexCote Coolwall maintains its color vibrancy considerably longer than regular house paint. With the combined benefits of solar reflectivity and longer color vibrancy, it's simply the smarter option to go with. TexCote Coolwall is available in a wide variety of colors, so color limitations are not an excuse! Unlike house paint, it's designed to last a lifetime!
TexCote Coolwall is a superior product to regular house paint in many ways. It provides homes with solar reflectivity benefits, it's energy efficient, and its color vibrancy lasts significantly longer! We hope this blog helped you see the major differences between regular house paint vs. TexCote Coolwall. Now you can make an informed decision when deciding on which coating to go with. Select Home Improvements has years of experience applying TexCote Coolwall textured coating to homes. If you're ready to give your home a fresh coat of TexCote Coolwall, give us a call at (855) 995-2233 or click here to reach us through our online form!
Select Home Improvements is the best choice is you are looking for a window replacement contractor. If you have questions about your project please contact Select Home Improvements. We are here to assist you.
Call us at (855) 995-2233.