SuperCote Textured Coating Lifetime Warranty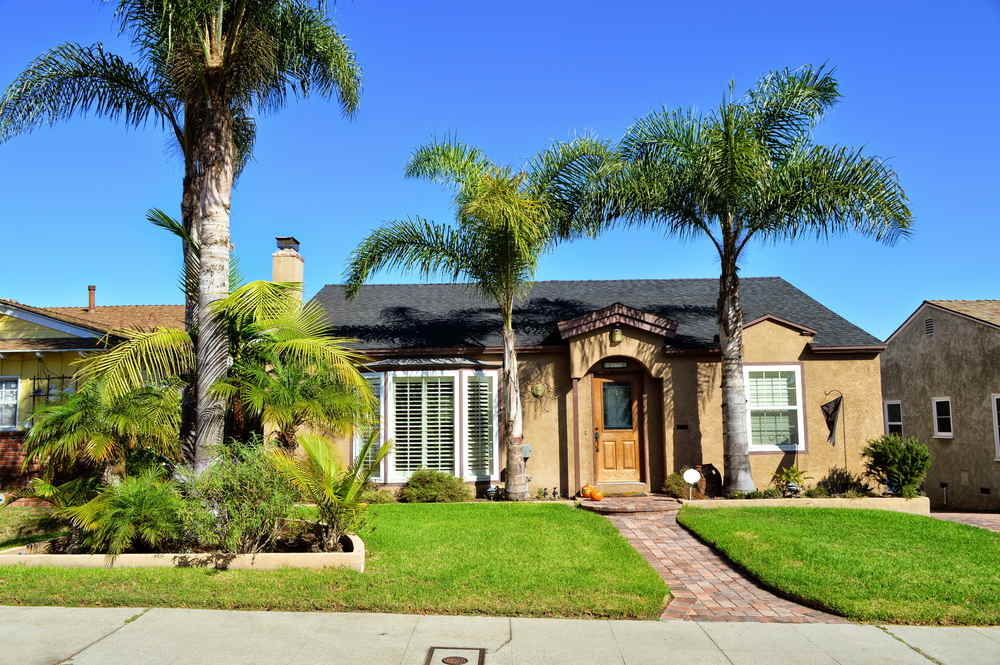 With SuperCote Textured Coating, homeowners can enjoy the peace of mind that comes with a lifetime manufacturer's warranty and a 5 year labor warranty.
A regular painting contractor won't be able to provide a lifetime warranty. Homeowners are usually lucky if they get a one-year warranty and then they have to paint again. 
Nowadays, houses have to be pained more frequently because regular paint does not have the same characteristics and durability as 30 years ago. Petroleum-based paints work well for protecting wood, but it is no longer legal to use petroleum-based paints on the exterior of homes, and water-based paints do not provide enough protection for your home.
Painting the exterior of the house is still the most common way to enhance its look, but at what expense?
Most homeowners don't know that painting your home's exterior stucco is not the correct way to shield your house from the elements or make it energy efficient. Stucco should never be painted with regular paint. Painting over stucco takes away stucco's natural make-up and breathability. Paint is a coating and acts as a mask. Because of its thickness, it does not readily penetrate things that it covers, and it does not allow moisture to pass through, which eventually causes stucco damage. The wood will often rot to the sheathing or framing, and water vapors may even be pulled into the house.
Is There a Solution?
SuperCote Textured Coating is a Permanent Solution
As a homeowner, you have two options. You can either re-stucco every 10 to 12 years (which can be time-consuming and a messy endeavor), or you can get a SuperCote Textured Coating. SuperCote Textured Coating is quickly becoming the most popular and affordable way to protect and upgrade the exterior of your home. SuperCote Textured Coating products are found on some of today's most prestigious buildings, landmarks, and homes throughout California.
SuperCote Textured Coating Will Beautify and Protect Your Home
Imperfections and cracks to stucco are patched, primed, and covered by a thick and beautiful SuperCote Textured Coating finish that will make your home look new. Wood areas that are damaged will be replaced, and non-damaged wood will be primed and covered by a beautiful SuperCote Textured Coating finish. The finishes are guaranteed to resist deterioration, cracking, peeling and will eliminate the need for costly repainting and maintenance.
SuperCote Textured Coating Is Weatherproof, Efficient, and Durable
SuperCote Textured Coating is designed perfectly for the California weather and will keep the "brand new" look for your home for years. SuperCote Textured Coating provides a weather shield to protect your home from sun, wind, rain, mildew, heat, and house movement because SuperCote Textured Coating is flexible and breathable. SuperCote Textured Coating also contains special reflective pigments. The U.S. government uses these pigments to cool ships, provide reflectivity, and reduce radar signatures in Stealth Bombers. Compared to traditional paints and coatings, these pigments can lower surface temperatures by as much as 40-degrees Fahrenheit due to their ability to reflect light. This heat reduction could provide important energy savings for homeowners. SuperCote Textured Coating features a full palette of beautiful colors to enhance any home style.
Never Paint Again After Applying SuperCote Textured Coating!
Your home will stay beautiful and look brand new for years, and the maintenance will never be more manageable. You can use your garden hose and easily wash dirt and debris off your home. If you're ready to enjoy all of these benefits, the expert team at Select Home Improvements can help! To get started, give us a call at (855) 995-2233 or click here to reach us through our online form!
Select Home Improvements is the best choice is you are looking for a window replacement contractor. If you have questions about your project please contact Select Home Improvements. We are here to assist you.
Call us at (855) 995-2233.