Vinyl Windows Are the Best for California Climates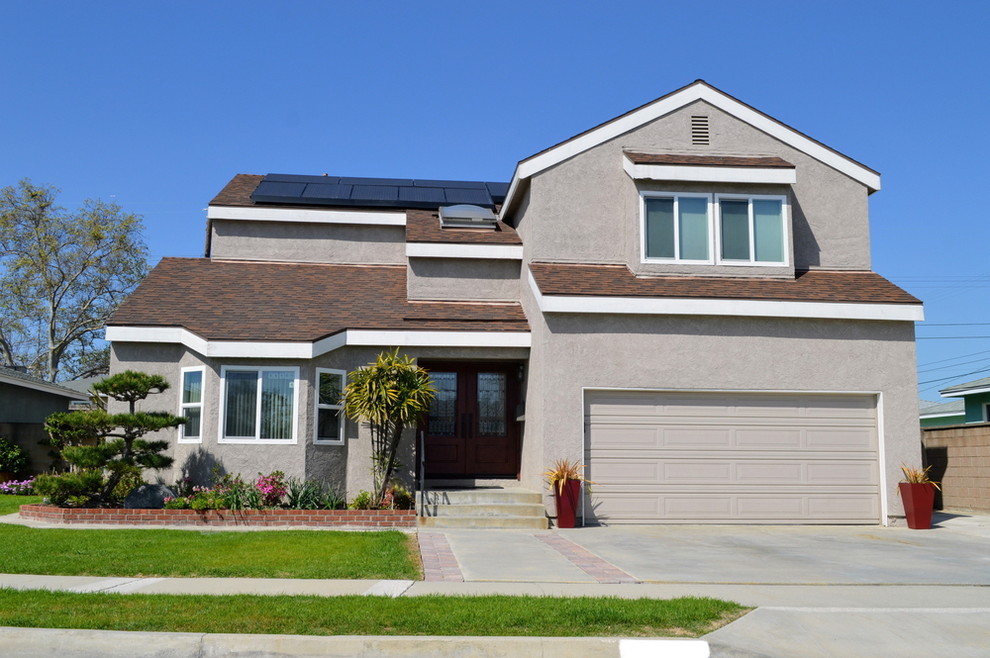 Do you know if you have to best windows for your climate? Is your home prepared for when the summer kicks off, and the Santa Ana winds begin blowing? It's important to consider the area you live in when choosing the right windows for your home. Windows that perform very well in colder climates won't exactly give you the best results on the west coast. While there are many different factors at play, we'll focus on the frame material today. We've found that vinyl windows are the best for California climates. If you want to learn more about how they perform and the benefits they can provide for you, read on!
How Vinyl Performs in the California Climate
The vinyl windows we carry are specifically designed for California temperatures and are formulated to withstand hot and sunny climates. Back in the day, vinyl windows would sag or soften after months of exposure to sunlight with temperatures over 100°F. Thankfully modern vinyl blends come with inhibitors that prevent the UV rays from damaging or softening the vinyl. Our window frame materials are made with MasterBlend™ vinyl compound, which includes calcium carbonate to add insulation and strength, titanium dioxide to protect against UV light, and stabilizers and modifiers.
The vinyl window frames also include hollow chambers that help slow the transfer of heat. The material doesn't rot, warp, or dent, no matter how much the sun beats down on it. Vinyl comes with built-in color, meaning that they don't have to be repainted, are resistant to fading, and will stay vivid even through the scorching heat. Plus, they meet the American Architectural Manufacturers Association's three certifications, including thermal performance, forced entry resistance, and air/water/structural performance!
What About Other Materials?
If you're debating which material to go with, we'll talk about some of the other options we recommend avoiding in California. While wood window frames look great, the material is prone to decaying and warping due to sun exposure. The paint can fade, peel, and bubble in the heat, which means you'll spend a good amount of time sanding and repainting.
Another material to avoid is aluminum frames; they face the problem of thermal transference, which means they won't keep the heat out very well in the summer or keep it in during the winter. Aluminum windows are very conductive, easily allow heat to pass through them, and are unlikely to be as good as vinyl when it comes to energy efficiency. While they're quite durable, when exposed to salt in the air, they can begin to corrode, making it problematic if you live near the ocean.
What Else Do I Need To Consider?
When living in a sunny climate, you want to get windows that don't allow much heat to pass through them. Low emissivity (Low-E) glass comes with a special coating that will help reflect the sun rather than absorb the heat. It helps block out a substantial amount of ultraviolet and infrared light while still allowing visible light to pass through. Reducing the amount of heat that passes through your window will enable you to easily control the interior temperatures without your A/C unit working overtime. In addition to Low-E glass, here are some factors you want to look out for:
U-Factor: This measures the rate of heat flow through windows. The lower the number, the better the window is at keeping the heat in during the winter and out during the summer.
Visible Transmittance (VT): This measures how much natural light a window lets in during the day. Windows with higher numbers allow in more natural light.
Solar Heat Gain Coefficient (SHGC): The SHGC indicated how much heat comes through a window. Lower numbers mean that less solar heat passes through the windows.
Why Choose Select Home Improvements?
Since we understand that vinyl windows are the best for California climates, we've partnered with the top vinyl replacement window company in the industry! We're so confident in our windows that they're back by an incredible double-lifetime warranty.
At Select Home Improvements, we make it our top priority to create the home of your dreams! Our highly skilled contractors and project managers will make sure that your project turns out incredible, no matter how big or small! Our team has been working in the field for a long time, and we're more than happy to help you out. If you have any questions or want to learn more about vinyl windows, please give us a call at (855) 995-2233 or fill out the form on our website.
Select Home Improvements is the best choice if you are looking for a window replacement contractor. If you have questions about your project please contact Select Home Improvements. We are here to assist you.
Call us at (855) 995-2233.