What is the Best Company for Window Replacement?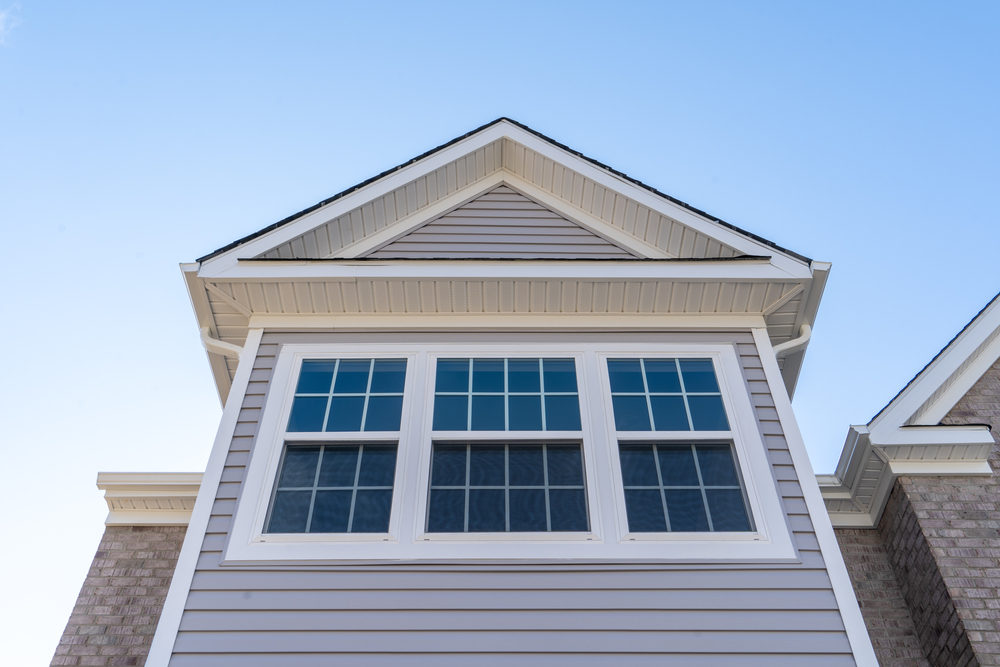 Window replacements are one of the best home improvement projects you can do for your home. They provide homes with energy efficiency benefits, enhanced aesthetics, and big energy savings. It's easy to see why replacing your home's windows is a smart decision. However, the difficult part is figuring out which window installation company will provide the highest quality products and services. This is where Select Home Improvements comes in. We have years of experience providing homeowners with top-level window installations and have the capability to provide you with the best window installation out there. But don't just take it for a given; read this blog to see for yourself why we're the best company for window replacements.
Exceptional Service
As we all know, window replacements are an involved project, and having a company that will be there for any question or concerns you may have is important. At Select Home Improvements, we know how important it is to be available and fully dedicated to the customer. That is why we have several local offices so that we can be close to you, for better communication and top-tier services. Locations we are located at include:
San Diego
Anaheim
Fresno
Santa Rosa
By being close to you, we're able to provide the best level of services possible. Companies that are hours away won't want to come check up on a concern you have or be in constant communication. Once their job is done, you may never hear from them again. Customer service is one of our top priorities, and ensuring that you are 100% satisfied is our primary goal!
Variety
We know how important choosing the perfect window is for homeowners, which is why we don't want to limit their options with little variation. At Select Home Improvements, we offer a vast assortment of window types to choose from. Examples of window types we offer include:
Sliding windows
Single-hung windows
Double-hung windows
XOX windows
Bay windows
Bow windows
Casement windows
Garden windows
Picture windows
A problem many homeowners face is having non-standard size windows. This means that standard sizes won't have their window opening. However, with Select Home Improvements, that is not a problem because our windows are custom-made to fit your window to perfection. No matter what shape or size your windows are, we can provide you with a high-quality window installation that will perfectly seal your windows and enable you to enjoy energy efficiency benefits, such as lower energy bills and a more comfortable home.
A wide variety of window types isn't all we offer. We also provide homeowners with various custom window frame colors to choose from. Exterior frame color we offer include:
Architectural Black
Architectural Bronze
Architectural Silver
Classic Gray
Expresso
Taupe
Red Pepper
Rose Wood
Desert Tan
Sandstone
Divine Wine
Forest Green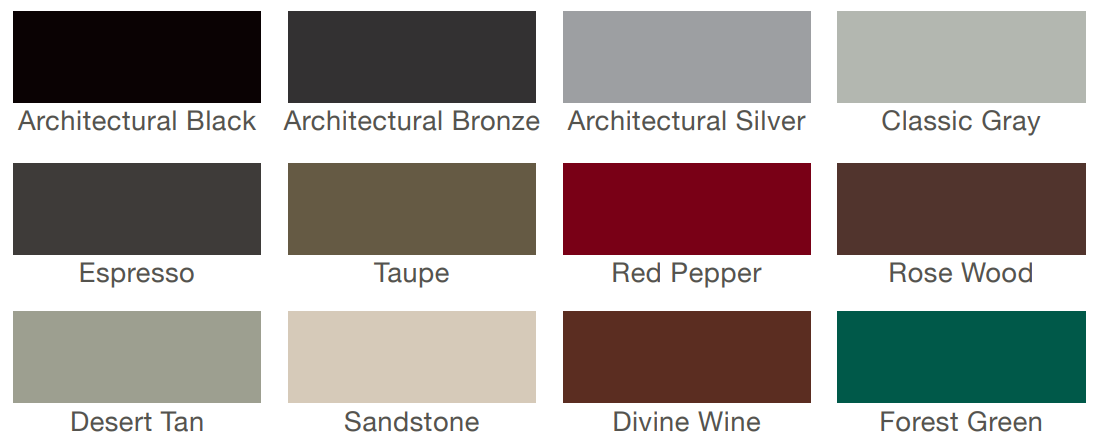 Variety is not an issue when you choose Select Home Improvements. From casement windows to desert tan window frames, we have the ability to make your dream windows a reality!
Experience
Select Home Improvements has been in the window replacement industry for over 15 years! This has enabled us to develop the best window installation techniques and customer communication process out there. Window installations are second nature to us, so ensuring that you get the best work possible is part of our daily routine. Experience plays a big role in whether you get to enjoy the benefits of your energy-efficient window or not. Even if you get the most energy-efficient window out there, the investment would be in vain if it is installed incorrectly. That is why selecting an experienced and knowledgeable window company to install your windows is essential!
Warranty
When you purchase windows from us, they will be backed by the best warranty in the industry: double lifetime warranty. Parts, labor, and the shipping of parts for repair will be free of charge to you. This warranty covers your entire lifetime and is fully transferable to the subsequent homeowner if you ever sell your house! Prepare to have a lifetime of peace of mind when it comes to your windows! That's just a small perk from choosing the best window company out there!
Reviews
Select Home Improvements is proud to be a highly-rated window installation company in both Google and Yelp! Rated five stars on all platforms, people who haven't heard of us can get an idea of what our customers have to say. Here's what a few customers have to say about our services:
"Select home improvements did a fantastic job on my home adding new windows and textured coating. They followed through from start to finish and there were no issues. Everything from the initial meeting to the project manager coming out to the final install, everything went flawless. They are also COVID conscious and have programs to assist with the cost. I would recommend Select to anyone needing home improvements." – Mark E.
"We just had Select Home Improvements install 3 Anlin Double Pane Sliding doors and 2 Anlin windows (large ones). My wife and I have lived in this house for 28 year and have had a number of contractors come through. In all those years only 2 contractors have performed to a level where we were satisfied beyond words. One did our staircase railing which has withstood 16 years, and counting, of living. The other is Select Home Improvements. Hopefully, their work will also last at least 16 years and more. Courteous, obliging, and professional. What more could be said? Good job Select Home Improvements! Keep it going." – Mamunur R.
"My husband and I loved working with Select Home Improvements! Our windows came out so great, they make our home so much nicer. They came to give us a quote and we fell in love instantly! Within days they came to get measurements and we had our windows within weeks. The guys who put in our windows were great and they left everything clean. We would highly recommend!" – Yolanda C.
Select Home Improvements is proud to serve California with the best window installations available! We bring experienced team members, high-quality products, exceptional variety, and a top-grade warranty to the table. We hope this blog helped you see why we are the best company for window replacements. If you're ready to replace your windows with a trustworthy company, then give Select Home Improvements a call at (855) 995-2233, or click here for a free quote!
Best Company for Window Replacements
Select Home Improvements is the best choice if you are looking for a window replacement contractor. If you have questions about your project please contact Select Home Improvements. We are here to assist you.
Call us at (855) 995-2233.