What Residential Windows Are in Style?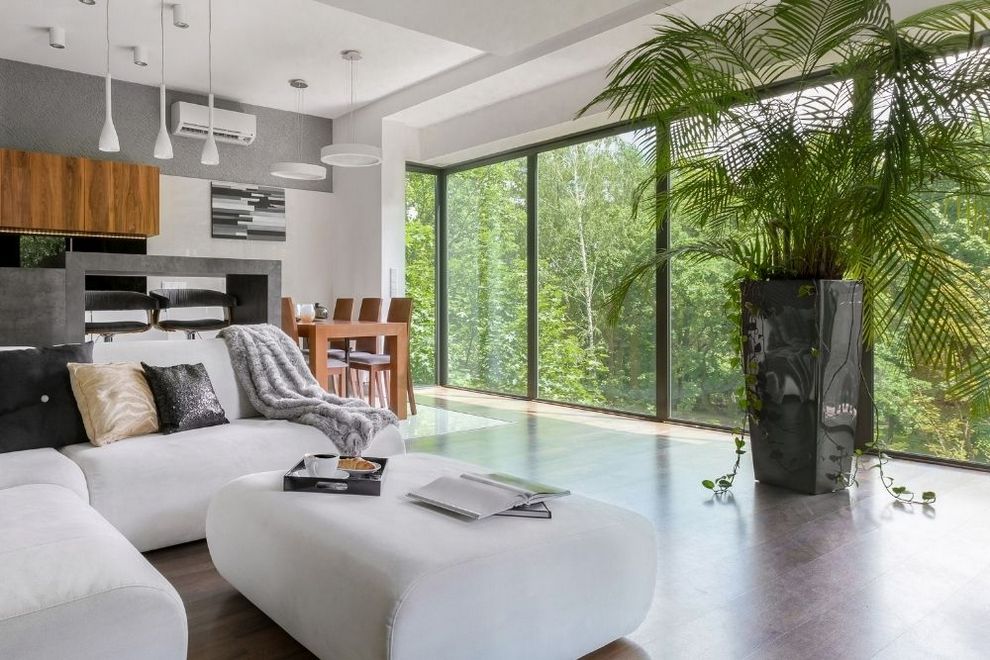 You've decided to replace your old windows, you've found the right company to go with, you have a glass package in mind, and now there's only one question left. What's the right window for your home? Instead of randomly picking a window type, you may be wondering what residential windows are in style. After all, your windows make a significant difference in the look of your home, so you want to choose ones that look good! In this blog, we'll go over a couple of different options that we see trending in the home improvement world right now. 
Dark or Black Window Frames
When you hear the term "modern windows," one of the first images that come to mind is most likely windows with black frames. They're a bold alternative to the traditional white frames that homeowners have been using for as long as we can remember. They're becoming an icon in the home design world because they complement both modern and traditional home styles. It's an inexpensive way to give your home a significant boost in curb appeal with its contemporary, sophisticated look. 
Popular Window Types
Two popular and versatile window types in the market right now are casement and picture windows. Casement windows give homes that sought-after minimalistic look with their clean lines. Since they're typically closed by a crank, they have an incredibly airtight seal creating to insulate your home. They're ideal for rooms that need ventilation and fresh air, and will give you a clear, unobstructed view of the outdoors. 
Speaking of clear views, picture windows help connect your indoor and outdoor space by providing the maximum amount of sunlight and outdoor scenery possible. Picture windows let sunlight flood your home and make your room feel more open and spacious. They're a must-have if your home has beautiful surroundings!
Popular Styles for Bathrooms
Before you start purchasing windows, you want to remember that different rooms require different windows! While a picture window works well in living rooms, it won't provide your bathroom with much airflow or privacy. To prevent your mirrors from fogging up and humidity from getting trapped in your bathroom, placing awning windows high up on the walls will circulate fresh air into your room. Sunlight will still be able to enter the room without compromising privacy. If your bathroom already has great ventilation, another option is to place a geometric window toward the top of your bathroom wall. They bring in natural light and allow you to get creative with your space!
Popular Styles for Bedrooms
While bedrooms have a lot more options than bathrooms, there are a couple of timeless styles to choose from. Our favorites are casement and double-hung windows! Since we've already talked about casement, we'll skip to the double-hung windows. They're easy to operate, come in many different sizes, and give you the most airflow control for your room since both panes are operable. They're perfect if you have trees or a high traffic area outside since the windows don't swing outwards to open. If you want to maximize your outdoor scenery, sunlight, and ventilation, you can add multiple double-hung windows side by side. Remember, you're not limited to one style per room; you can mix and match your windows to come up with an attractive and functional layout.
If you're ready to pick out your new windows or need some professional advice, Select Home Improvements is here to help! Our team is more than happy to chat with you and discuss the goals of your home improvement project. We can even give you a free estimate, so you can get an idea of how much it will cost! Feel free to contact us over the phone at (855) 995-2233 or click here to reach us through our online form.
Select Home Improvements is the best choice is you are looking for a window replacement contractor. If you have questions about your project please contact Select Home Improvements. We are here to assist you.
Call us at (855) 995-2233.