Wood Patio Covers vs Duralum Aluminum Patio Covers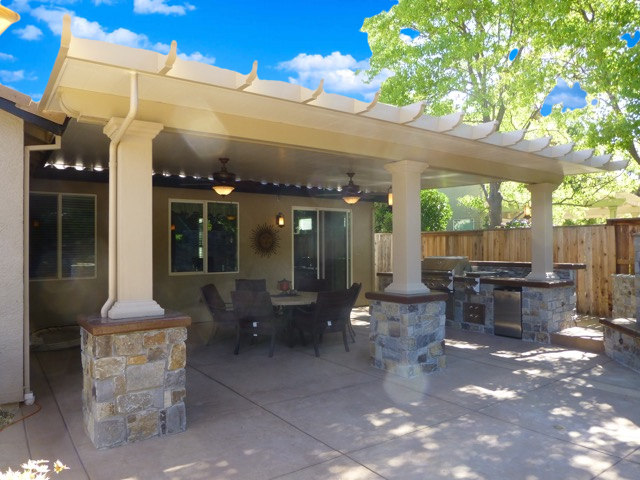 Although California is known for its extraordinary weather, the sunshine can be unforgiving during those hot summer days. To enjoy the outdoor comfort of your home with a little luxury and convenience, having a patio cover is one of the best investments you can make to your home. However, which patio cover material is the best? Although wood is a commonly known material for patio covers, there are other great alternatives such as Duralum Aluminum. This blog will go over the major differences between wood patio covers vs Duralum aluminum patio covers to help you see which one is best for your patio cover.
Wood Patio Covers
Wood is a common material choice for patio covers due to its aesthetic value. However, although it's known for its beauty, wood does have its weaknesses. It is very vulnerable to common environmental hazards such as water, winds, sun, and insects. This material requires a lot of maintenance and attention so that it doesn't get ruined by problems such as water damage. 
Duralum Aluminum Patio Covers
Duralum aluminum patio covers, on the other hand, offer total shade, and a rich look of real wood, and the durability of high-grade aluminum. This material is lightweight but strong. It is naturally resistant to corrosion and insect damage while requiring very little maintenance to keep in tip-top condition. Since your patio cover will be exposed to the sun, rain, and wind for many years, you shouldn't settle with material that gets easily damaged and ages prematurely. Duralum aluminum patio covers offer the best of both worlds, the durability and resistance of aluminum, combined with the natural-looking beauty of wood.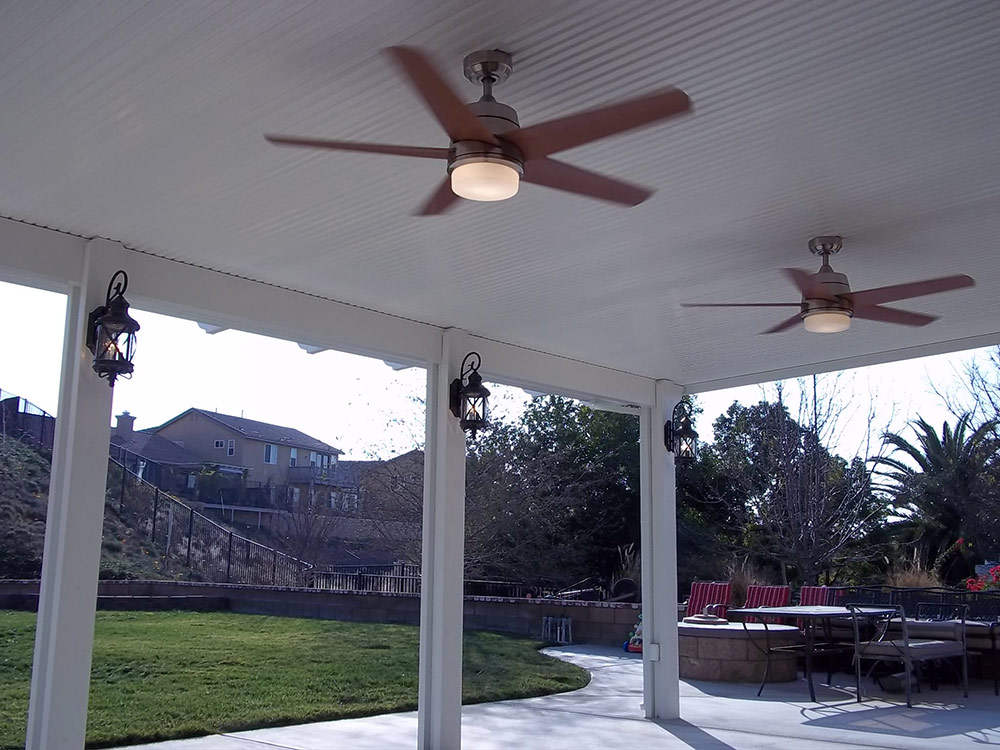 Wood Patio Covers Pros
Beautiful material

Many types of wood to choose form
Wood Patio Cover Cons
Vulnerable to damage

Requires a lot of maintenance

Natural imperfections

Shorter life cycle
Duralum Aluminum Patio Covers Pros
Low maintenance

Has the same beauty as wood

Lightweight

Durable

Large panels available

Easily customizable

Longer life cycle
Duralum Aluminum Patio Covers Pros
Could cost more than regular wood
Who wants to spend time working on their patio cover when they could be relaxing beneath it? With a Duralum Aluminum patio cover, you can get the look you crave without the need to devote hours of your priceless free time to maintenance chores. We hope this blog helped you see the major difference between wood patio covers vs Duralum aluminum patio covers. At Select HI, we carry Duralum's aluminum patio covers due to its superior performance and durability. Select HI works with and trusts Duralum since they have been manufacturing quality aluminum patio covers, lattice patio Covers, insulated patio covers, and patio enclosures since 1962. To get your home a Duralum aluminum patio cover, give us a call at (855) 995-2233, or click here for a free quote!
Select Home Improvements is the best choice if you are looking for a window replacement contractor. If you have questions about your project please contact Select Home Improvements. We are here to assist you.
Call us at (855) 995-2233.